Ace Removals:
Domestic and Commercial Removals in the UK
Special Savings! Book For This Saturday And Get 10% Off!
A Comprehensive Range of Moving Services, Tailored to Your Needs
Welcome to Ace Removals, a leading domestic moving company specialising in both domestic and commercial removals across the United Kingdom. Whether you're in need of home shifting services or corporate relocation, our experienced team is ready to assist you. From the first moving quote to the final piece of furniture being set down, we're with you every step of the way.
Let Us Work While You Unwind
Our Commitment to Your Well-Being
In these unprecedented times, the safety of our clients and team members is our top priority. Here's how we're ensuring that your move is not only smooth but also secure.
Versatile Expertise
Transparent Pricing
Custom Solutions
Customer Satisfaction
Versatile Expertise
From domestic to commercial moves, our team has the skills and experience to handle a diverse range of removal scenarios.
Transparent Pricing
Custom Solutions
Customer Satisfaction
Berkshire
Providing top-notch domestic and commercial removal services in the heart of Berkshire.
Buckinghamshire
Your go-to choice for stress-free moves within and around Buckinghamshire.
Oxfordshire
Expertly navigating the unique moving challenges of Oxfordshire, one satisfied customer at a time.
London
Making urban moves smooth and seamless with our specialized services in the bustling city of London.
Schedule Your Cleaning Now & Get Free Estimate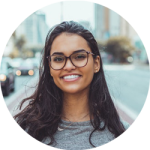 Emily R., Buckinghamshire
I was dreading the move, but Ace Removals changed my entire perspective. The team was on time, professional, and incredibly organized. They handled everything with care and precision. Easily the best movers in Buckinghamshire.
Richard L., London
As a business, we couldn't afford any downtime during our move. Ace Removals not only ensured a quick office relocation but also helped us set up at the new location. Outstanding service.
Anna, Oxfordshire
We were looking for an affordable moving company and came across Ace Removals. They exceeded our expectations in every way, making our move in Oxfordshire efficient and hassle-free.
Samantha W., London
We had unique needs, including the transportation of antique furniture and art pieces. Ace Removals provided custom solutions that ensured the safety and integrity of our valuables. A top-notch service!